On a more positive note, with all the flood debris including lots of freshwater inland wood, reeds and leaves washed up on the beach, I went down to collect some for our boat-making session at the first Multi-Story arts workshop at Glenfrome School this weekend.
I thought I'd take advantage of some rare sun on the beach to practice designing, making and launching a boat…
under the jetty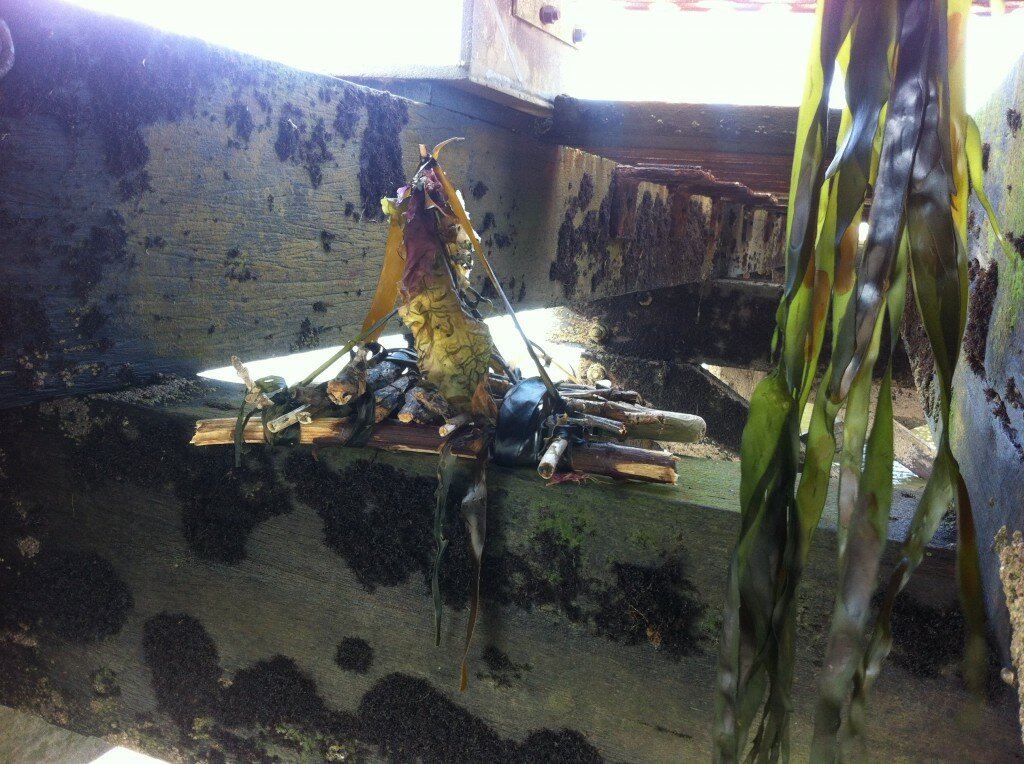 deciding where to launch (sea weed leash so we didn't lose it! it will be coming to the workshop on Sat!)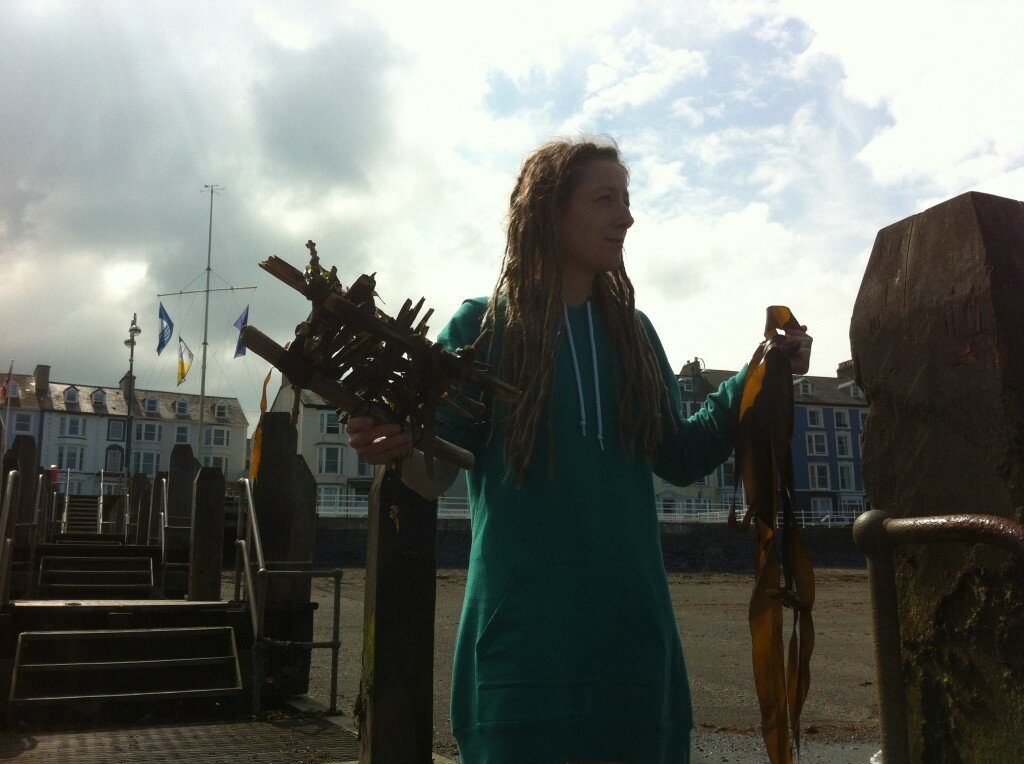 it floats!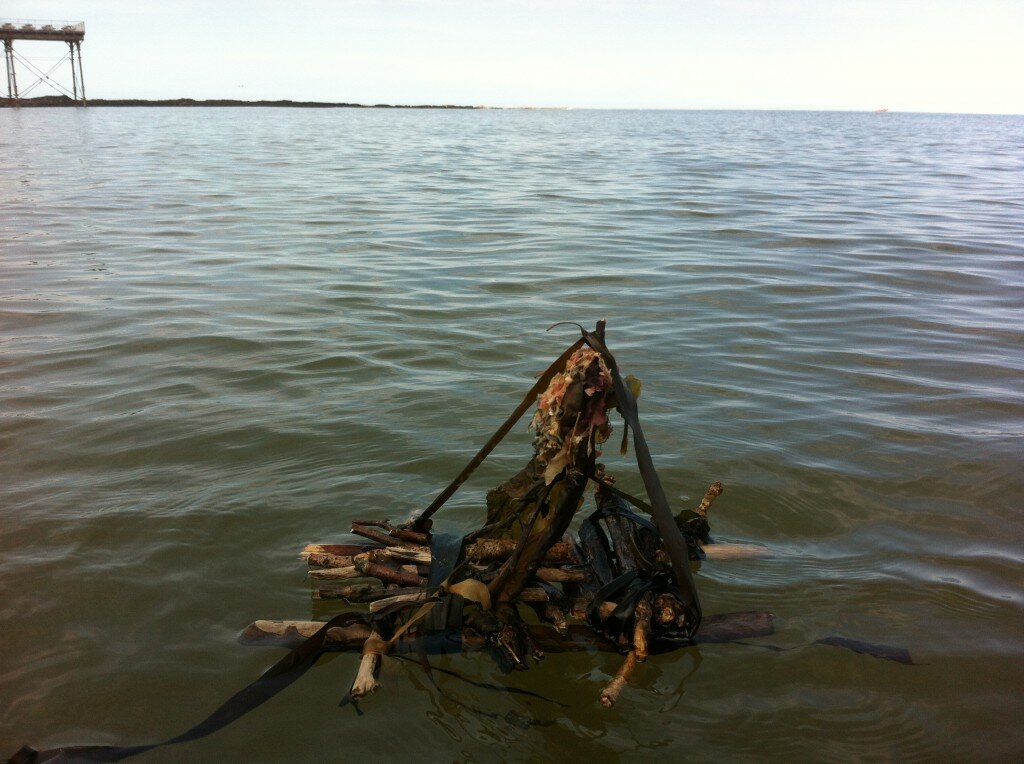 I've collected some weird and wonderful materials from Welsh seashore and Bristolian riverside, I look forward to working with all the budding boat-builders of Bristol to see what kind of varied craft they come up with to float down the Frome on Saturday.
Photos by Sara Penrhyn Jones (diolch!!)